About Department
Mechanical Engineer is the man who invents designs and builds every sort of machine for transforming the source of nature into a useful power.
Mechanical Engineering is an International Profession; the knowledge on which it is based has no national boundaries. In the industry-based countries, the standard of life of the people has been raised to great heights. It is an emerging department. The toppers are to be identified to excel in the henceforth DOTE examinations.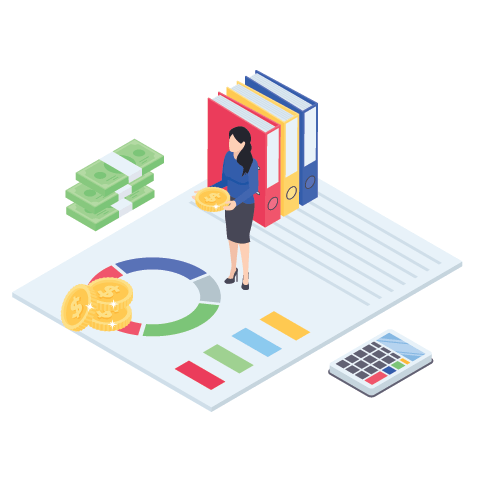 Vision & Mission
VISION
To aspire mechanical engineers by imparting quality technical education in meeting the global industrial standards and inculcate innovative entrepreneurs for serving the societal needs.
MISSION
1. To impart latest technology in technical education through an effective teaching-learning process to enhance overall academic performance and encourage them to pursue higher studies.
2. To collaborate with industries and other organisations by imparting training for making the students meet the industrial requirements.
3. To develop innovative and communications skills among the students to produce competent entrepreneurs.
4. To inculcate ethical values, teamwork and leadership qualities for students to enhance their contribution to society.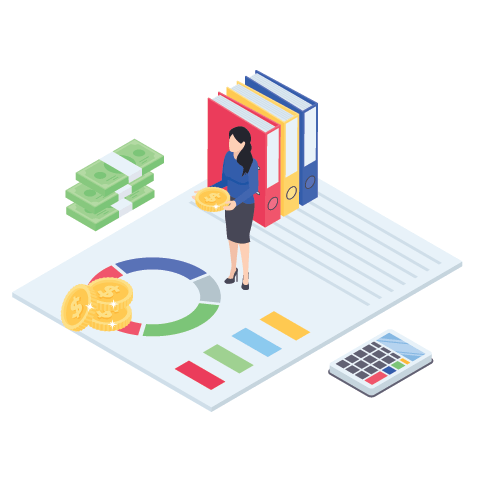 Program Educational Objectives (PEOs)
Diploma Engineers of the department of Mechanical will be able to,
1. To make students excel in higher education, as an innovative entrepreneurs and equipped professionals in industries.
2. To provide an academic environment for the students to develop all needs of industries as an individual with good leadership qualities, team spirit, communication skills and soft skills.
3. To create successful ethical engineers in the field of mechanical engineering with the readiness to update himself through life-long learning.
4. To pursue successful careers in the field of mechanical design, maintenance, service, inspection and other interdisciplinary domains.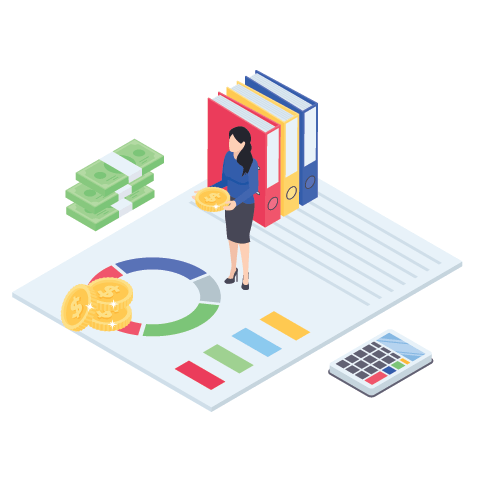 Program Outcomes (POs)
1. Basic and Discipline specific knowledge: Apply knowledge of basic mathematics, science and engineering fundamentals and engineering specialization to solve the engineering problems.
2. Problem analysis: Identify and analyse well-defined engineering problems using codified standard methods.
3. Design/ development of solutions: Design solutions for well-defined technical problems and assist with the design of systems components or processes to meet specified needs.
4. Engineering Tools, Experimentation and Testing: Apply modern engineering tools and appropriate technique to conduct standard tests and measurements.
5. Engineering practices for society, sustainability and environment: Apply appropriate technology in context of society, sustainability, environment and ethical practices.
6. Project Management: Use engineering management principles individually, as a team member or a leader to manage projects and effectively communicate about well-defined engineering activities.
7. Life-long learning: Ability to analyse individual needs and engage in updating in the context of technological changes.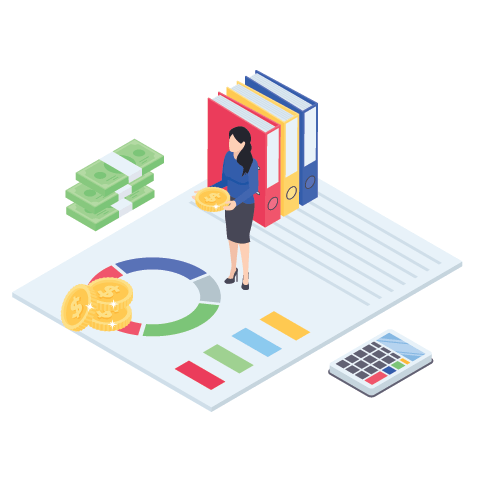 Program Specific Outcome (PSO)
After successful completion of the program, students will be able to,
1. Attain the ability to conduct and interpret experiments with the best outcome in the field of mechanical engineering and its allied technical fields.
2. Apply the acquired knowledge of structural, thermal and manufacturing for the development of the mechanical system.
3. Able to follow the working principles of machinery with the environmental context in mind, thereby improves the quality of the products for the betterment of the society.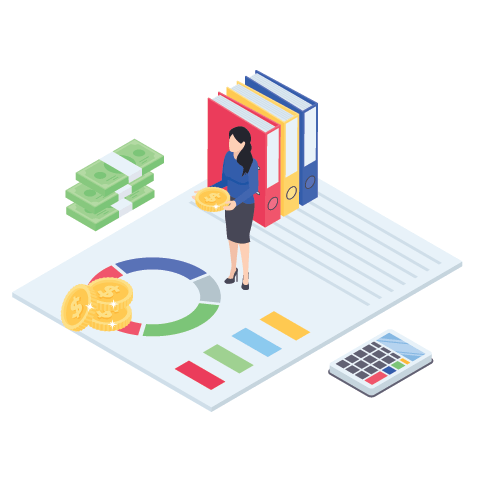 HOD
Mr. MEGANATHAN K, B.E., M.E.,
Head of Department
Mr. Meganathan is such an accountable leader with an excellent skill set to guide the work force, which is good at multitasking. He is graduated his B.E. and Master in Automobile Engineering at Anna University, MIT campus and expertise in the field of alternative fuels in diesel engine.
He has a vast teaching experience of more than 25 years, since 1997. He has published Engineering Graphics I & II book for polytechnic students.
He always balances the growth of academics and the self discipline among the students by inducing values in his teaching. He is a lifetime member of Indian Society of Technical Education and organised too many programs for development of young technocrats'.
He always inspire his team to move forward by show casing the big picture infront
Mr. MEGANATHAN K
Unique ID : 1-459110983 Email ID : hod.me@sdpc.ac.in.
Faculty Members
Mr.Sankarlingam T,M.E., M.I.S.T.E.,
Lecturer (Senior Scale)/Mech.
Mr.Khaja Mohideen, B.E.,M.I.S.T.E.,
Lecturer (Senior Scale)/Mech.
Mr.Ramesh M, B.E., M.I.S.T.E.,
Lecturer (Senior Scale)/Mech.
Mr.Lokesh R.J, B.E.,
Lecturer/Mech.
Mr.Ayappan P, B.E.,
Lecturer/Mech.
Mr.VIJAYAKUMAR A,B.E.,
Lecturer/Mech.
Mr.SELVAN P, B.E.,
Lecturer/Mech.
Mr.LOGANATHAN P,B.E.,
Lecturer/Mech.
Mr.JAGADEESH V B.E.,M.E.,
Lecturer/Mech.
Distinguished Alumni
Name
Company
Year of Visit
Mr. Sathish Kumar A M,
Wipro Pvt.Ltd,
2007
Mr.B.Dillibabu
Design Engineer Sundaram Brake Lining Ltd
2009- 2010
Mr vijaya kumar .k
Design Engineer Placed on blue star
2009- 2010
Mr.S.Ranjith kumar
Design Engineer Placed on mitsuba sical india ltd
2009- 2010
Mr.G.R.Danty
Pilot Trainee – CPL
2010 - 2011
Mr.R.Deepak
Service Engineer Placed on Daikin India Pvt Lrd.
2010 - 2011
Mr.Samada Murali
Service Engineer Placed on Blue Star Ltd
2010 - 2011
Mr.K.Vijayakumar
Service Engineer Placed on Blue Star Ltd
2010 - 2011
Mr.A.N. Prakesh
prod engineer placed on SAC Engine components Ltd.
2010-2011
Mr.Anand.M
Site engineer placed on Hi-tech carbon 2010
2011
Mr .Logeshwaran.A
Trainee Data patterns India pvt limited
2010 - 2011
Mr .Kotteshwaran.D
Wabag, supervisor
2011 - 2012
Mr Manikandan.R
Thomson, supervisor
2011 - 2012
Mr Jagan.S
Brakes India Pvt Ltd, Production Engg
2011 - 2012
Mr.C.Manikandan
Ford Pvt Ltd, Supervisor
2012-13
Mr.Y.Arunkumar
For d Pvt Ltd, Supervisor
2012-13
Mr.A.Sridharan
CPCL Pvt Ltd, Site Engineer
2012-13
Mr.Deepachandran .C.M
Production Engineer, Ashok Leyland, Ennore
2012-13
Mr.S.Sethupathi
Site Engineer, L&T Pvt Ltd,
2012-13
Mr.J.Vasanth
Site Engineer, L&T Pvt Ltd,
2012-13
Mr.A.Vinoth Kumar
Production Supervisor Ford Pvt Ltd,
2012-13
Mr.Anand. R
Production Supervisor Ford Pvt Ltd,
2012-13
Mr.H.Gomathi nayagam
RAMKAY GROUPS, Maharastra
2013-2014
Mr.Lathish kishore
Ashok Leyland, superviosar- Ennore.
2013-2014
Mr.M.Charles kannedy2015
hinduaja foundry superviosar- Ennore.
2013-2014
Mr.Bhagirath pranay kant samadi
DRDO Project engineer-Hyderabad.
2013-2014
Mr.Himesh kumar G .M
Ford Pvt Ltd, Supervisor.
2013-2014
Mr.Immanuvel Y.
For d Pvt Ltd, Supervisor.
2013-2014
Mr.Abinash .S
Kikuwa India Pvt Ltd, Sri City, Tada
2014-2015
Mr.Anbarasu.B
Kikuwa India Pvt Ltd, Sri City, Tada
2014-2015
Mr.Muralikrishnan.M
Kikuwa India Pvt Ltd, Sri, City Tada.
2014-2015
Mr.Vijay .N
Kikuwa India Pvt Ltd, Sri City, Tada
2014-2015
Mr.Anbarasu.B
India Yamaha motors India Pvt Ltd, Sriperumbudhur
2014-2015
Mr.Vijay.S
India Yamaha motors India Pvt Ltd, Sriperumbudhur
2014-2015
Mr.Mahendran.M
m/s Sakura Auto Parts India Ltd. Sriperumbudhur
2014-2015
Mr.Tamizharasu.J
m/s Sakura Auto Parts India Ltd. Sriperumbudhur
2014-2015
Mr.Vijay N.
m/s Sakura Auto Parts India Ltd. Sriperumbudhur
2014-2015
Mr.Deepak.S
m/s Wipro Ltd. Chennai
2015-2016
Mr.Rijeeth.K.S
m/s Wipro Ltd. Chennai
2015-2016
Mr.Dharmesh.D
m/s Michelin India Tamil Nadu Tyres Pvt.Ltd.
2015-2016
Mr.Priyadharshan.E
m/s Michelin India Tamil Nadu Tyres Pvt.Ltd.
2015-2016
Mr.Mohamed Aadil
m/s Michelin India Tamil Nadu Tyres Pvt.Ltd.
2015-2016
Mr.Ramesh
m/s Isuzu Motors India Pvt.Ltd.
2015-2016
Mr.Mukundam parthiban
m/s Isuzu Motors India Pvt.Ltd.
2015-2016
Mr.Nachippan. R
M/s.Godraj & Boyce
2016-17
Mr.Ashwin Kumar .R
m/s TVS Automobile Solutions, Madurai,
2016-2017
Mr.Balaji.A
m/s TVS Automobile Solutions, Madurai,
2016-2017
Mr.Gowtham.S
m/s TVS Automobile Solutions, Madurai,
2016-2017
Mr.Sarankumar.S
m/s TVS Automobile Solutions, Madurai,
2016-2017
Mr.Krishna.N
m/s Mitchelin Tyres, Thervoi,
2016-2017
Mr.Venkatachalapathi B
m/s L&T Pvt Ltd,
2017-2018
Mr.Govarthanan V
m/s L&T Pvt Ltd,
2017-2018
Mr. Harish kumar E
m/s Michelin Tyres,
2017-2018
Mr. Vignesh S
m/s Ford Pvt Ltd,
2017-2018
Seminars & Workshops
2021-2022
| S.NO | Date | Participants | Particulars |
| --- | --- | --- | --- |
| 1 | 09.12.2021 | Final year students | Career Guidance Programme Mr. Suresh Kumar. M., Assistant Director Board of Apprenticeship Training (Souther Region) |
| 2 | 20.01.2022-22.01.2022 24.01.2022 & 25.01.2022 27.01.2022-29.02.2022 | Final year students | Placement Training M/s. Mahindra Pride Classroom |
| 3 | 26.03.2022 | Final year students | Entrepreneurship and Innovation Awareness Programme HC & FC, EDII-IEDP HUB Central Polytechnic College |
| 4 | 01.04.2022 | Final year students (MECH) | Guest Lecture on CNC, CAD/CAM and Career Opportunities M/s. Jayam CNC CAD/CAM Technologies |
2020-2021
| S.NO | Date | Participants | Particulars |
| --- | --- | --- | --- |
| 1 | 21.09.2020-28.09.2020 | Final year students in Mechanical Engg. and EEE | Employability Skills Online Training Programme M/s. Mahindra Pride Classroom |
| 2 | 07.10.2020-14.10.2020 | Final year students in Mechanical Engg. and EEE | Online Training on General Aptitude and Logical Reasoning M/s. Mahindra Pride Classroom |
| 3 | 27.10.2020 – 29.10.2020 | Final year students in Mechanical Engineering | TNSDC-Siemens Skill Development Course-Auto 4 Wheeler |
| 4 | 03.02.2020 to 11.02.2020 16.02.2021 & 17.02.2021 | Final year students in Mechanical Engg. | Automobile Training M/s. Mahindra Pride School Alwarpet, Chennai-600018 |
2019-2020
| S.NO | Date | Participants | Particulars |
| --- | --- | --- | --- |
| 1 | 22.11.2019 to 30.11.2019 | Final year students in Mechanical Engg. And EEE | Placement Training M/s. Mahindra Pride Classroom of M/s. Naandi Foundation |
| 2 | 14.02.2020 | Final year students in Mechanical Engg. And EEE | Personality Grooming Workshop M/s. RIPE and Gillette Guard |
| 17.02.2020 to 21.02.2020 | | Final year students in Mechanical Engg. | Automobile Training M/s. Mahindra Pride School Guindy |
2018-2019
| S.NO | Date | Participants | Particulars |
| --- | --- | --- | --- |
| 1 | 01.08.2018 | Final year students in Mechanical Engg. And EEE | Awareness Programme on CADD M/s. CADD School |
| 2 | 14.11.2018 to 17.11.2018 20.11.2018 23.11.2018 24.11.2018 | Final year students in Mechanical Engg. And EEE | Placement Training M/s. Mahindra Pride School of M/s. Naandi Foundation |
| 3 | 07.01.2019 | Final year students in Mechanical Engg. | Career Guidance Programme Mr. Kumaresan. S., Technical Manager M/s. Technija |
| 4 | 11.02.2019 to 15.02.2019 | Final year students in Mechanical Engg. | Automobile Training M/s. Mahindra Pride School Guindy |
2017-2018
| S.NO | Date | Participants | Particulars |
| --- | --- | --- | --- |
| 1 | 26.05.2017 & 27.05.2016 | Faculty Members | Yoga and meditation Training by |
| 2 | 06.06.2017 | Final Year Students in MECH and EEE | RIPE LAURUS Barclays Employee Engagement Visit at M/s. Barclays Bank, DLF, Ramapuram, Chennai-600089 |
| 3 | 21.06.2017 | Second Year MECH and EEE and Final year EEE | Awareness Programme on CADD M/s. CADD School, Chennai-600050 |
| 4 | 06.11.2017-10.11.2017 & 15.11.2017-17.11.2017 | Final year students in MECH, EEE & ECE | Placement Training Programme M/s. Mahindra Pride School (Naandi Foundation) |
| 5 | 14.02.2018 | Final year students in MECH, EEE & ECE | Placement Orientation Programme M/s. Mahindra Pride School (Naandi Foundation) |
| 6 | 13.12.2017 | Second year & Third year students in MECH | Seminar on "CADD and CREO" M/s. CADD India, Rehills |
| 7 | 05.02.2018–09.02.2018 | Final year students in MECH | Automobile Training M/s. Mahindra Pride School (Naandi Foundation) Guindy, Chennai-600032 |